Miami Beach Tanning Salon
For over 20 years Miami Beach Tanning Salon has been the only constant, full spectrum brick-and-mortar tanning salon in Miami Beach. Others come and go, or bait-and-switch you to a vacuum machine out of a car trunk with a spray gun.
At Miami Beach Tanning Salon we feature real tanning equipment and real knowledge, with multiple options and combinations to choose from. Single session, multi-packs, unlimited memberships, and more.
You want to stand: we have sunbooths; you want to lay down: we have sunbeds; you want privacy: we have spraybooths; you want perfection: we have live technicians; you want it all: we have hybrid beds and tanning cocktails. And we top it off with teeth whitening, and water massage capsule services.
We are located in the lower lobby of the beautiful Sherry Frontenac hotel at 6565 Collins Ave., Miami Beach. We also have a direct entrance on Collins Ave through the health club. Free and metered parking is available everywhere. Book online your request, or call 305.868.3800 for your immediate appointment.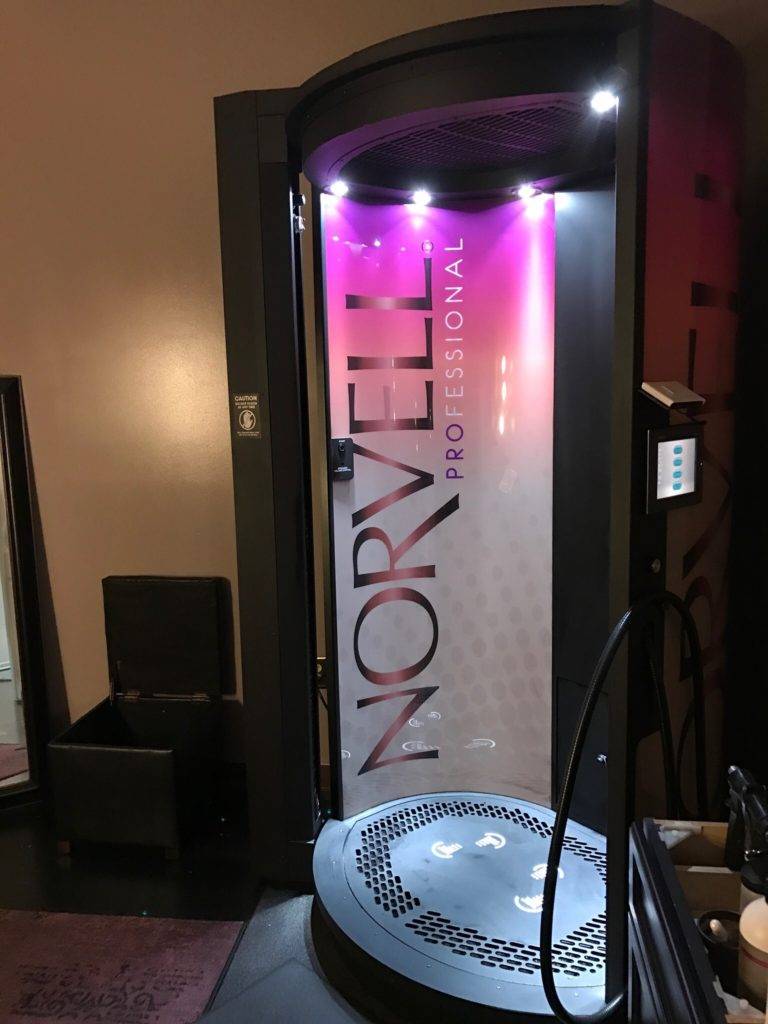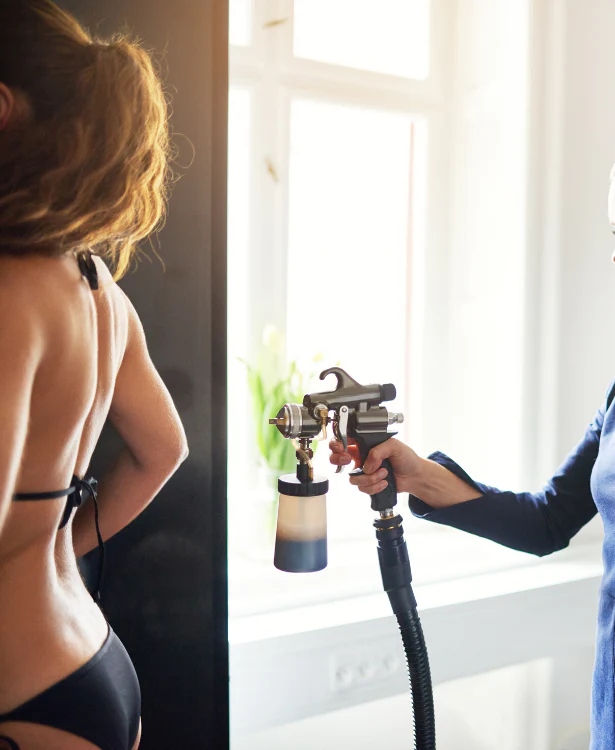 Custom Airbrush Spray Tan by a certified technician