RELIEVE THE STRESS OF A LONG DAY
Enjoy a Swedish, Deep Tissue, Thai, or Hot Stone Massage
Lymphatic Drainage, Cellulite Reduction, and Other Treatments Available
All our massage packages begin in our dedicated wet treatment area. Enjoy our sauna, steam, and Swiss shower in a private room for you and your friends. The effects of these treatments will open your pores, promote circulation, and relax your muscles. Your massage therapist will then escort you on the next step of your journey to a serene massage room equipped with light therapy and soothing sounds.
Our skilled professionals offer Swedish, deep tissue, Thai, and hot stone massages, as well as lymphatic drainage, cellulite reduction, and many other health and beauty techniques. Couple's rooms and poolside treatments are both available options.
Please arrive early so that you have time to fill out our intake form and enjoy a relaxing beverage. A typical one-hour massage consists of 50 minutes of hands-on treatment, plus time to disrobe before the treatment, and collect your belongings immediately afterwards.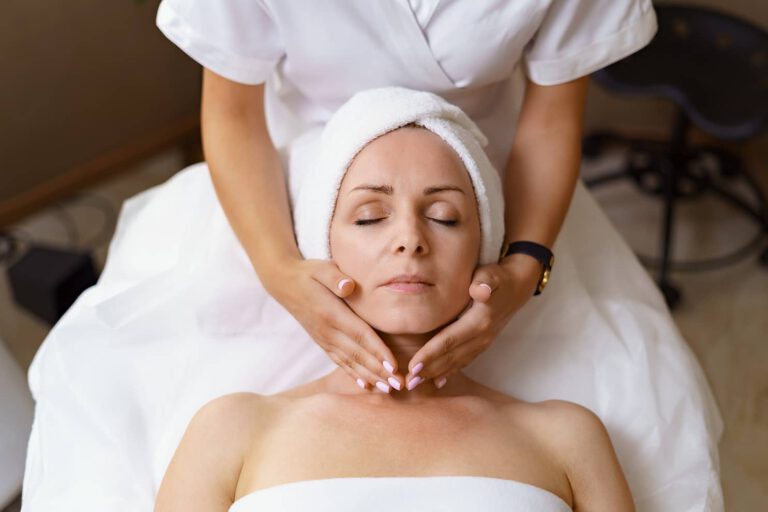 THE BEACH BEAUTY SWEDISH MASSAGE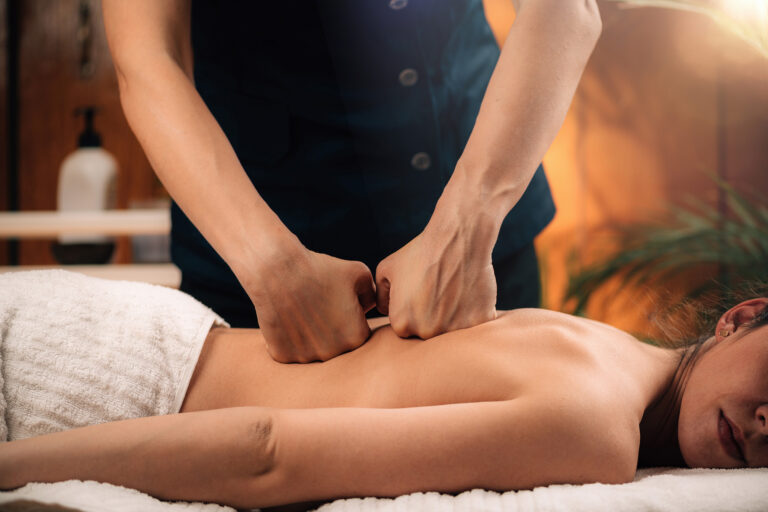 THE BEACH BEAUTY DEEP TISSUE MASSAGE
HOT VOLCANIC STONE THERAPY MASSAGE